About Me
Start your journey of healing today.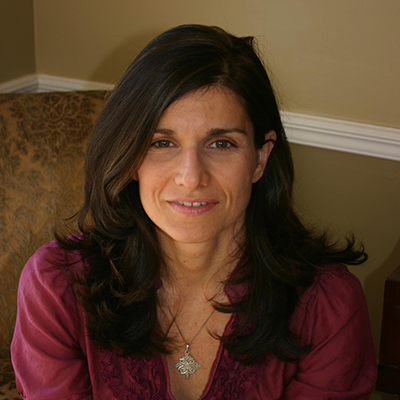 Hello! I'm Aimee
Licensed Counselor
In 1998, my husband Jimmy and I loaded up our dog and belongings into a U-Haul and drove from Boston to Nashville to take the next step in our musical careers.  Jimmy landed a road gig and as a singer-songwriter, I was looking forward to making some new connections and doing shows in Nashville.   
I'll never forget driving into Nashville and laughing to myself while most people are star-struck by the famous skyline and country music billboards, I fixated on a "Prevent Child Abuse Tennessee" billboard.    A call to counsel was stirring in me – that billboard was a sign for me. My first order of business was to find out how to become involved with them and then began an intense training to be a counselor.  
I worked as a counselor on the hotline for a year and felt I needed to go deeper and head back to school to become a professional counselor.  I deliberated for a long time. Do I go the secular route or do I pursue biblical counseling? I had just gotten home from meeting with an advisor at Middle Tennessee State when a counselor/friend called me out of the blue.  I picked up the phone and the voice on the other line said, "you can't serve two Masters." I was awestruck by the call because she was unaware of my meeting that day, so I dialed in as she continued, "if you go the secular route you won't be able to pray with your clients or lead them to Jesus – the ultimate answer for all of life."  That was it for me. I did my research and enrolled in the National Christian Counseling Association's degree program just a few weeks later. 
As I began my coursework for my degree, I was given the opportunity to go onto Prevent Child Abuse Tennessee's payroll and fill in for social workers on the hotline.  It was intense standing in the middle of some of the worst situations one could imagine. I remember feeling scared at the stories I heard but also relieved. Relieved because I had spent the early part of my life trying to run away from trauma, but now was actually running to it.  I asked Jesus into my mess, into their messes. It has made a huge difference in how I view my story, my life. I truly believe God does work it all for good. I do what I know and I need to be in a field where I'm learning what I need to know.
My Approach & Values
There are a couple of key elements to my counseling method. I believe that biblical counseling combined with temperament education is an excellent combination to gain understanding in the matters of the heart and help heal.   
As a Christian, the Bible is the handbook and the Holy Spirit is the ultimate healer.  The word of God is living and active and sharper than any two-edged sword. We have a savior who understands our pain because his was a life filled with suffering.  He not only understands our pain but is the answer to our pain – "the punishment that brought us peace was upon him and by his wounds, we are healed." After years of secular counsel to deal with a very difficult childhood filled with abuse and betrayal, I experienced a leap forward in healing as I embraced the finished work of Christ for the first time.  Sanctification is certainly a lifelong process and God continues to peel back the layers to shine his light into the dark places of my heart and mind, but I can know that without the finished work of Christ I would still be in a very dark place. Therapy without Christ at the center is two-dimensional at best.    
We are each uniquely and wonderfully made, our God-given temperament is connected to our unique call and shapes how we interact with the world and others.  Temperament also significantly impacts how we interpret and deal with trauma and abusive situations. Each temperament has amazing potential for great strength and great weakness – these manifestations are flip sides of the same coin.  People are infinitely complex, so while no test in a panacea, I utilize the Arnold Profiling System as a starting point of temperament understanding. Watching the lightbulbs go on as people realize "oh, that's why I do that," is a lot of fun.  Realizing how we are each uniquely created is liberating and empowering. The sanctified version of our true-self combined with redeemed life-experience is the focus of our counseling and the life-long pursuit.
My Credentials
B.A. in Christian Counseling, Calvary Theologcial Seminary

M.A. Christian Counseling, Cornerstone University

Licensed Clinical Pastoral Counselor, Experience Ministries

Certified Temperament Therapist NCCA
Contact Me
Ask a question or book an appointment below. For emergencies call 911 or visit your nearest hospital
1234 Divi St. #1000, San Francisco, CA 95123